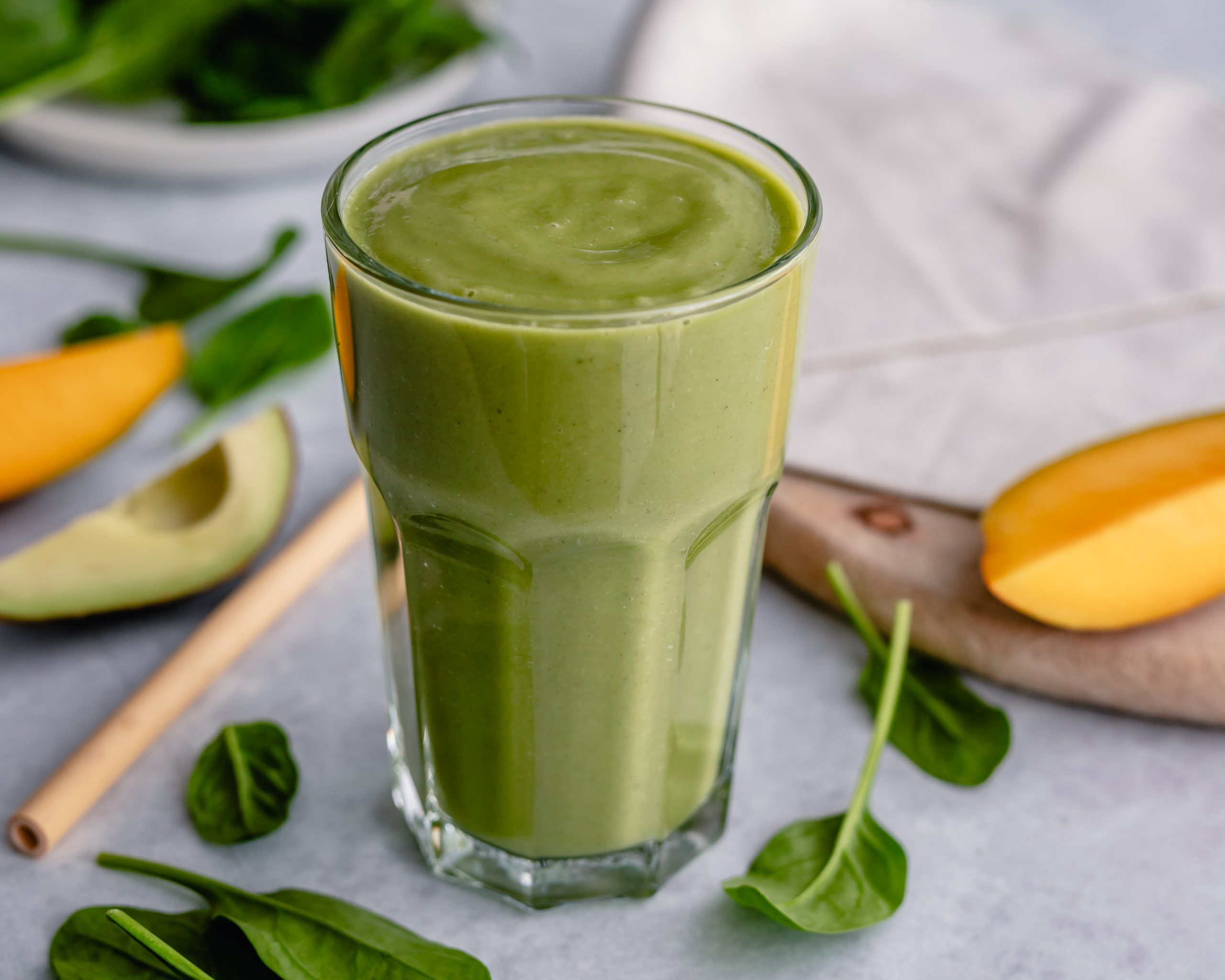 Drink 's ochtends deze lekkere snelle smoothie voor meer energie, minder honger en je beste dag! Gezoet met mango en vol met vitamines en mineralen door het Green Juice poeder en de bladgroenten.
Deze romige smoothie met mango heb je echt zo gemaakt en is een energieke start van je dag. Een schep Green Juice Original van Superfoodies geeft je een gezonde energie boost en de goede vetten van de avocado zorgen voor langdurige verzadiging. Deze smoothie zorgt ervoor dat je op een snelle en eenvoudige manier veel groenten en fruit binnenkrijgt plus een breed spectrum aan vitamines en mineralen.

Omdat Green Juice poeder is samengesteld uit maar liefst 29 verschillende ingrediënten die samen alle voedingsstoffen bevatten die je elke dag nodig hebt. Zo krijg je meer voedingsstoffen binnen dan de meeste mensen met gewone voeding in een hele dag. En is een risico op tekorten aan voedingsstoffen vanaf nu voorgoed verleden tijd. Maar… deze rijke en romige smoothie met mango, avocado en bladgroenten is vooral heel erg lekker.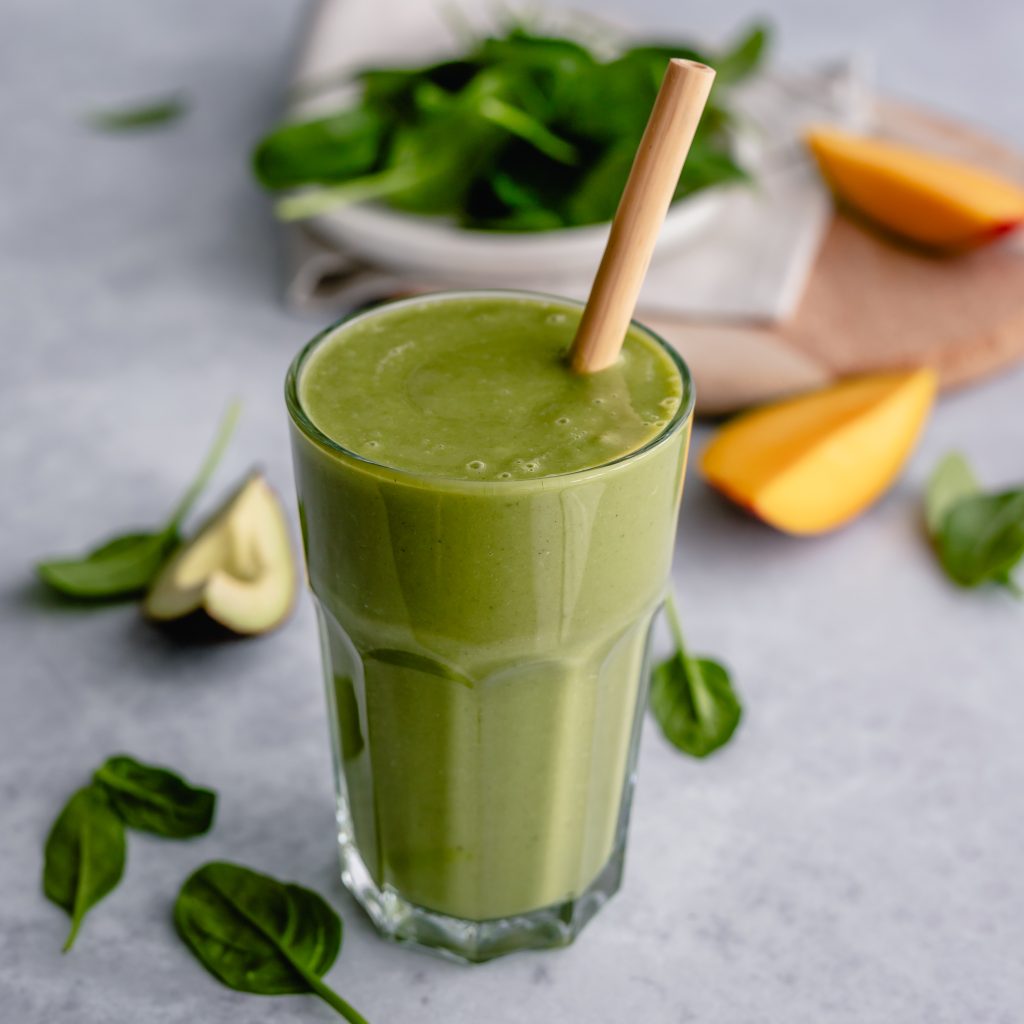 Green Juice snelle smoothie recept
Ingrediënten voor 1 smoothie
1 kopje (bevroren) mango stukjes
1/2 avocado
1 a 2 flinke handen bladgroente (wij hebben spinazie gebruikt)
1 flinke theelepel Green Juice Original van Superfoodies
half kopje plantaardige melk naar keuze
Zo maak je de snelle smoothie

Mix alle ingrediënten in de blender tot een glad geheel en schenk uit in een glas of to go beker. Geniet!