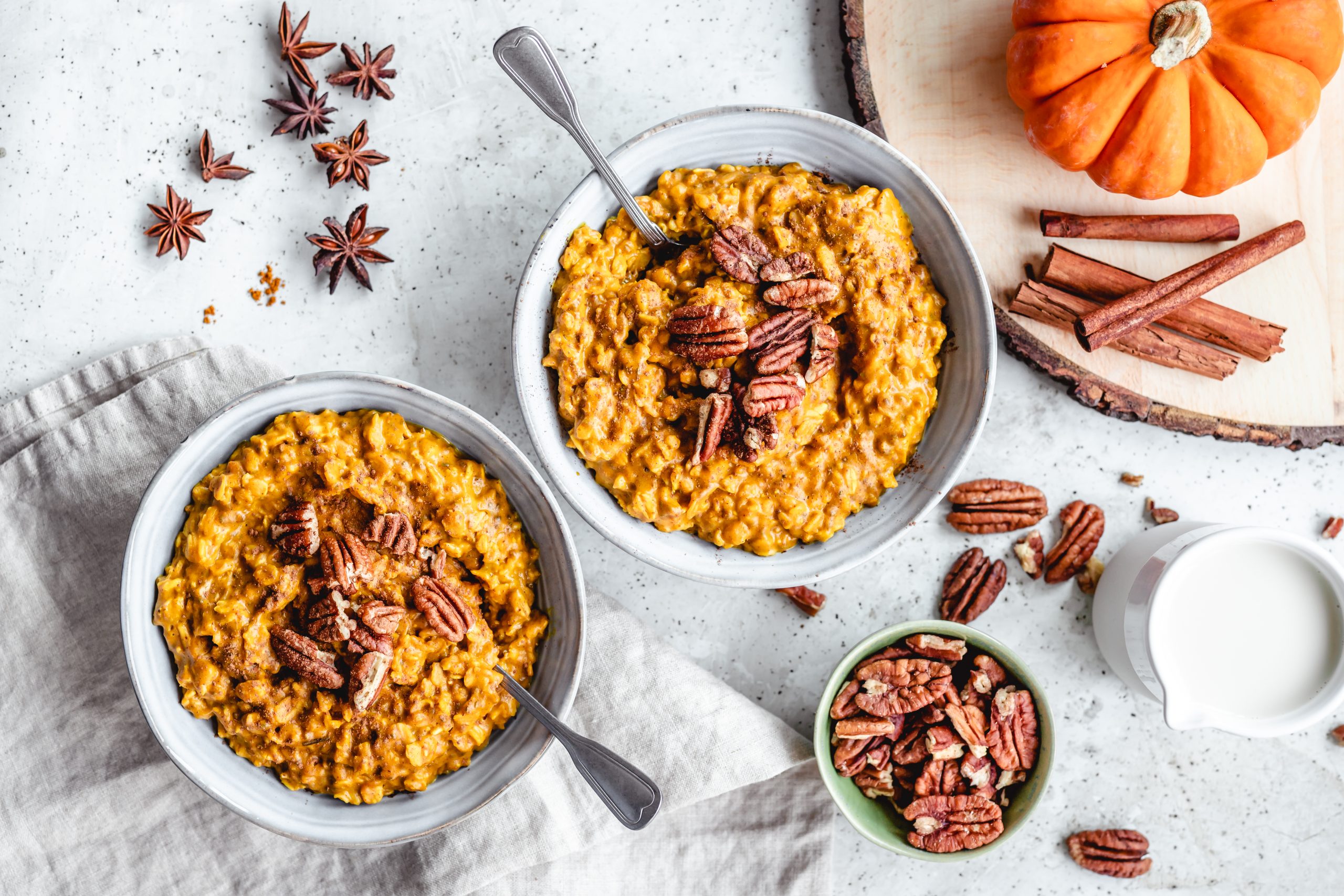 Dit is een heerlijk verwarmend winters ontbijt op basis van de specerijendrank Golden Milk. De wortel kurkuma die hierin zit heeft vele voordelen voor je gezondheid. Bovenal is Golden Milk heel erg lekker, verwarmend in de winter en dus perfect om toe te voegen aan dit powerontbijt!
Met dit ontbijt geef je jezelf langdurige energie en verzadiging om de winterse dag zonder moeite aan te kunnen. Aan de havermoutvlokken voegen we Golden Milk poeder toe naar tradtioneel Ayurvedisch recept. Dit is een geneeswijze uit India die naar schattig al ruim drieduizend jaar wordt beoefend. Geelwortel ofwel kurkuma wordt in de Ayurveda toegepast om de krachtige antioxidantwerking waarvan onderzoeken hebben aangetoond dat deze preventief zou werken tegen allerlei ziektes en kwalen. In India wordt Golden Milk 'haldi ka doodh' genoemd en al duizenden jaren gedronken. Behalve kurkuma bevat Golden Milk poeder nog allerlei andere specerijen zoals kaneel, gember, kardemom en nootmuskaat. Allemaal verwarmende specerijen die je lichaam goed doen op koude winterse dagen.
Een echt powerontbijt
Om het je gemakkelijk te maken heeft Superfoodies al een kant-en-klare Golden Milk poeder gemaakt met alle specerijen in de juiste verhoudingen. Ook is daar al zwarte peper aan toegevoegd die er (samen met een theelepeltje kokosolie, ghee of roomboter) voor zorgt dat je lichaam de kurkuma beter kan opnemen. Het is een biologisch gecertificeerd poeder gebaseerd op het traditionele Ayurvedische recept. Je kunt hier, in combinatie met plantaardige melk, een verwarmende drank van maken of het toevoegen aan gerechten, baksels of aan powerontbijtjes zoals deze!
De pompoen is een mooie manier om gemakkelijk wat extra groenten binnen te krijgen op een dag.
Recept verwarmend havermout ontbijt met Golden Milk en pompoen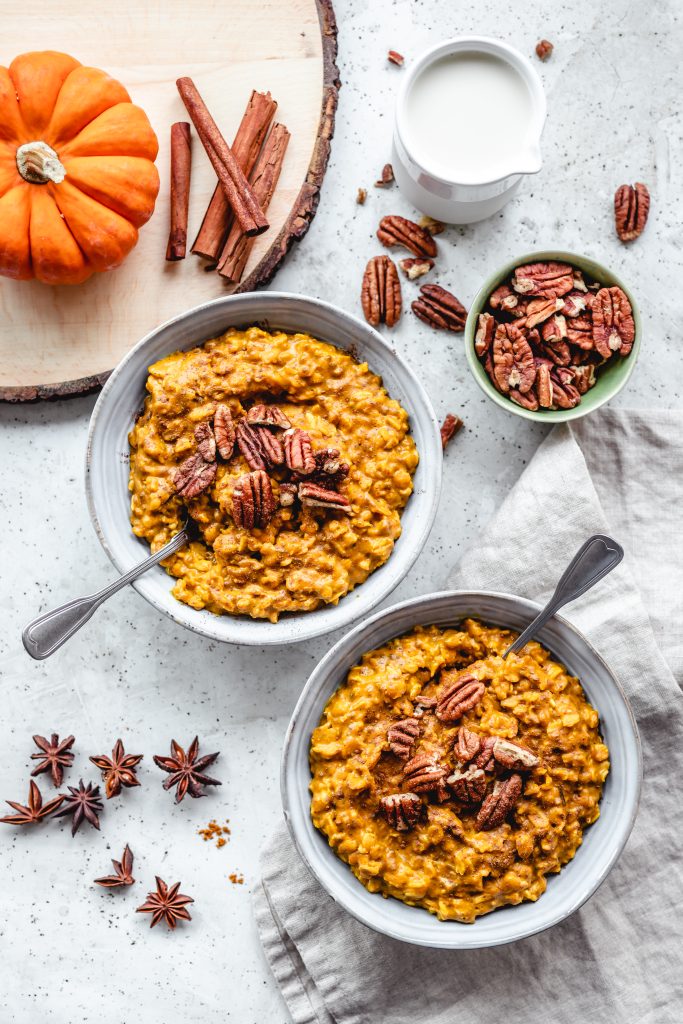 Bereidingstijd: ongeveer 15 minuten
Wat heb je nodig?
Voor 2 personen
85 gram havermout (glutenvrij)
1 eetlepel chia zaden
2 theelepels Golden Milk poeder van Superfoodies
½ theelepel kaneel
snufje zeezout of Himalayazout
1 theelepel vanille extract
2 eetlepels ahornsiroop
1 theelepel kokosolie
60 ml pompoenpuree
600 amandelmelk, ongezoet
Topping: Pecannoten en kaneel
Bereiding
1. Doe alle ingrediënten (behalve de toppings) bij elkaar in een pan. Roer goed door en breng zachtjes aan de kook.
2. Laat 8 minuten koken op zacht tot medium hoog vuur of totdat de substantie dik en romig is. Blijf regelmatig roeren.
3. Verdeel het mengsel tussen twee kleine kommen en strooi er wat kaneel en pecannoten over.
Serveer de havermout terwijl deze nog lekker warm is!