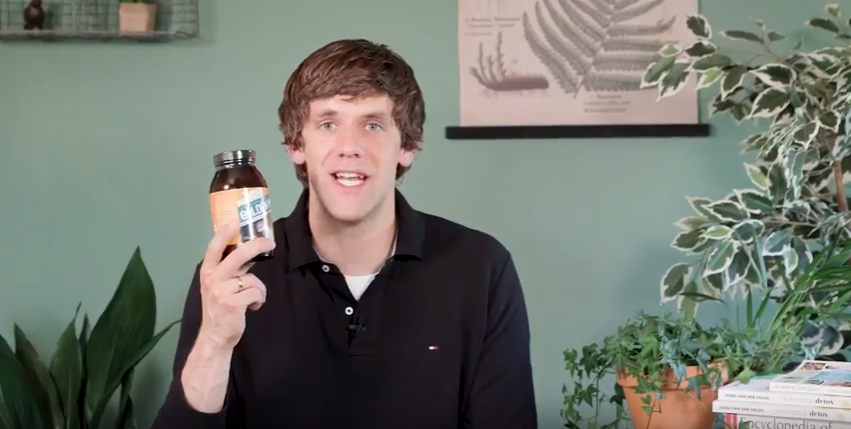 Golden Milk is een oud Ayurvedisch recept en het hoofdingrediënt is kurkuma ofwel geelwortel (turmeric in het Engels). Naar deze wortel zijn wel honderden wetenschappelijke onderzoeken gedaan die het allen eens zijn over de vele voordelen voor onze gezondheid. De Golden Milk is bovendien (en dat vinden wij niet onbelangrijk) heel erg lekker.
In de Ayurveda hebben ze ontdekt dat wanneer je kurkuma combineert met zwarte peper de actieve stof in de wortel beter wordt opgenomen door het lichaam. En zo hebben wij bij Superfoodies het ook geproduceerd, volgens dit oude Ayurvedische recept met zwarte peper en andere kruiden als kaneel en nootmuskaat. We hebben er zeker geen suikers, ook geen stevia, of andere smaakstoffen aan toegevoegd. Het is puur natuur! Lekker met bijvoorbeeld haver- of rijstmelk en kan zowel warm als koud gedronken worden.
In deze video ontdek je
Hoe we ons veel beter kunnen voelen door pure voeding te consumeren
Wat Golden Milk is
Wat de meest ondergewaardeerde voedingsgroep is, die belangrijk is voor onze gezondheid
Welk ingrediënt ervoor zorgt dat de actieve stof in kurkuma nog beter wordt opgenomen door het lichaam
Hoe Jesse zelf de Golden Milk het liefste maakt
Wij vinden het bij Superfoodies het belangrijkste om mensen naar een hoger level van gezondheid te helpen. Onze producten werken als ondersteuning daarbij, maar via deze video's en blogs delen we vooral graag onze visie op gezondheid.